46
« on: July 20, 2019, 09:01:23 am »
I've made a huge progress as far as the graphics go. I now have enough material to spend a couple of weeks writing dialogues, encounters and modifying the game's features. I need to make some large changes, and all of them are going to be great.
Here are some examples of the latest advancements:
1. The druids' cave, locked behind a metal door. What can be found inside? Is it just a shelter, a prison, a treasure chamber? After all the first things you see when you get nearby, are the garden patches with herbs and veggies.
And you can see how much your feedback can impact the picture.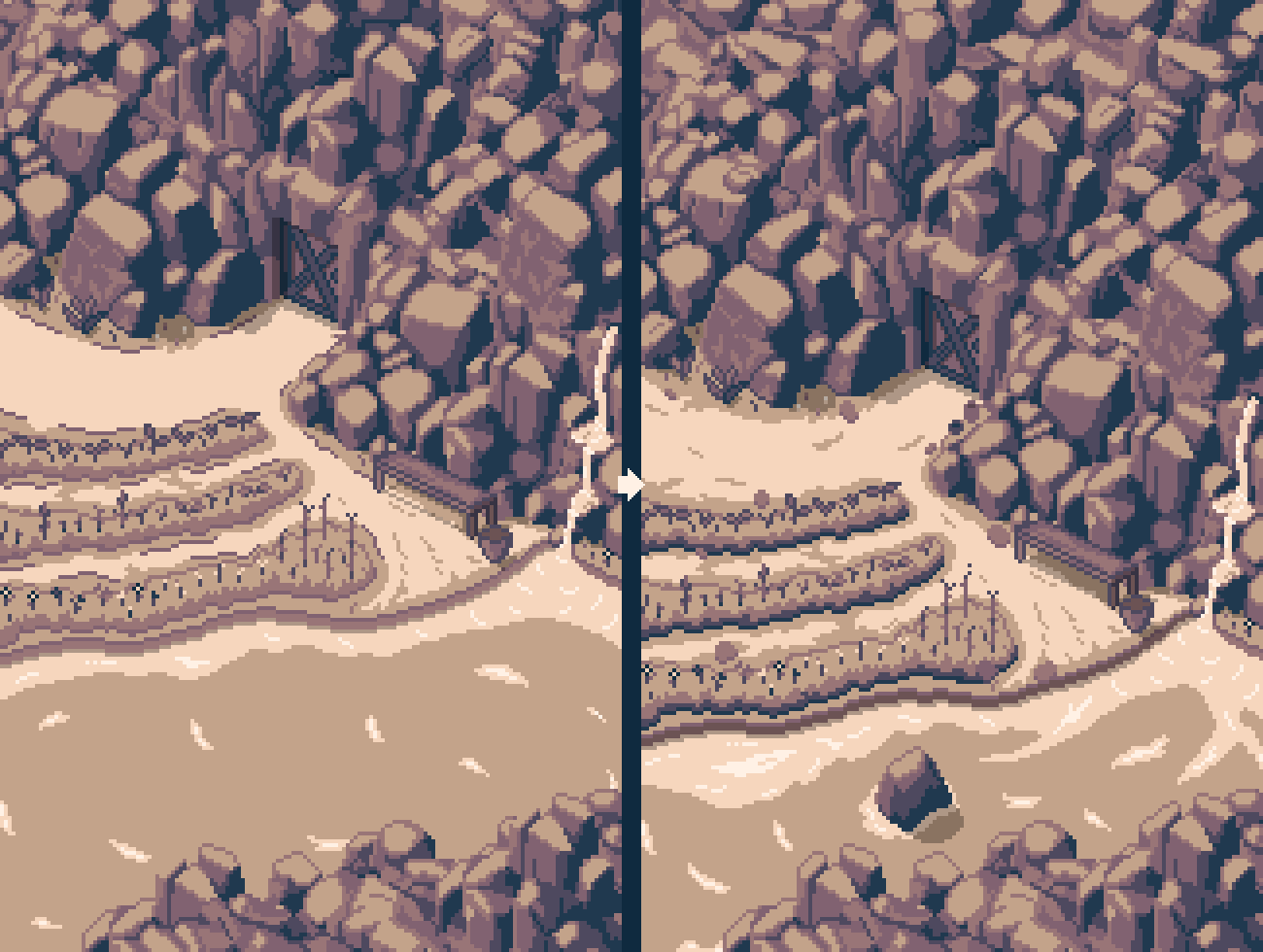 2. The shop screen is looking much better now, though it still needs some work. Next stop - adding a separate icon to display the money in player's possession, replacing parts of the item descriptions.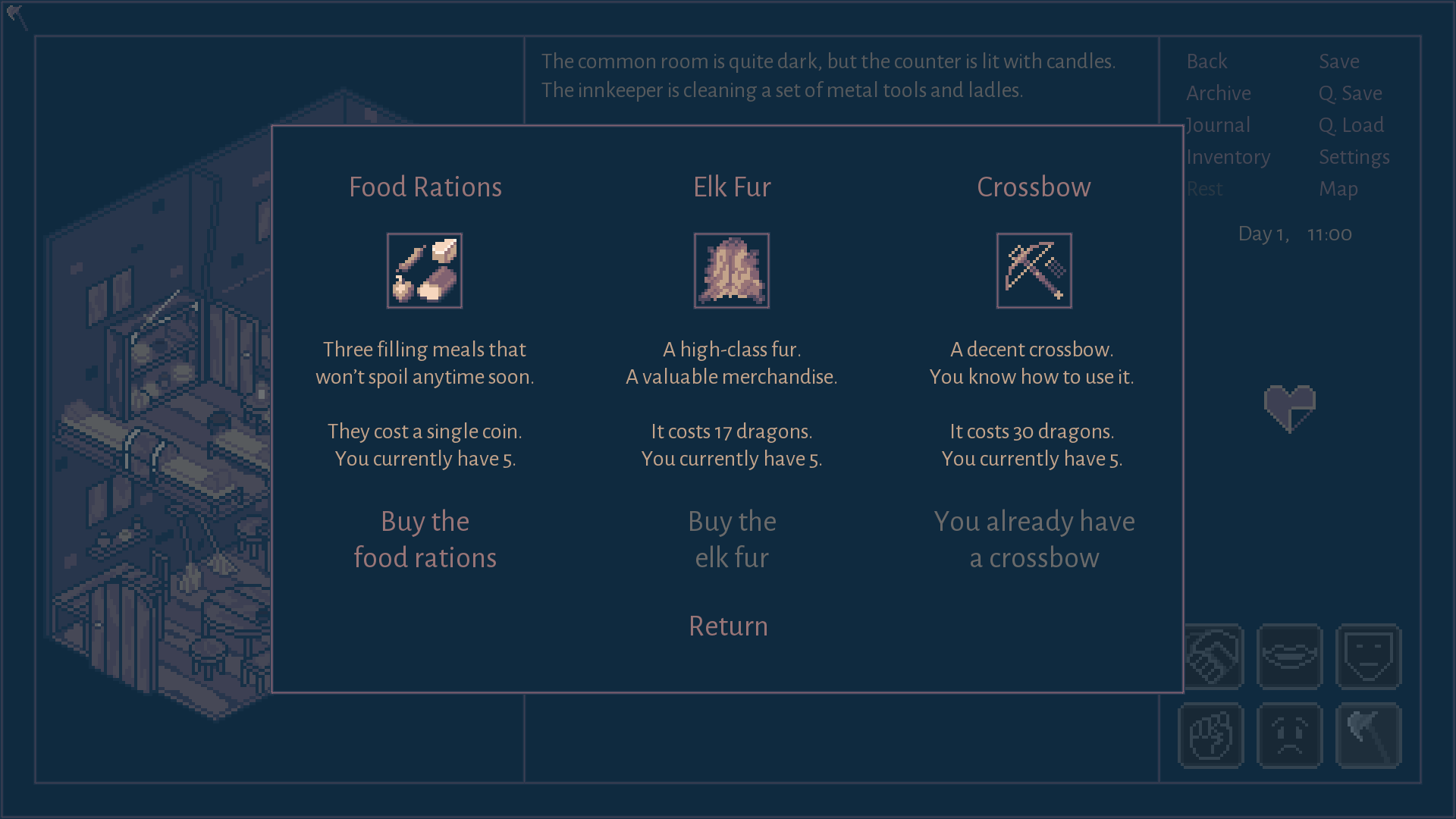 3. A camp in a destroyed building, a part of the ruined village presented here last week. Iron and steel are rare and valuable resources, no wonder that someone would try to scavenge for them in an old, abandoned settlement.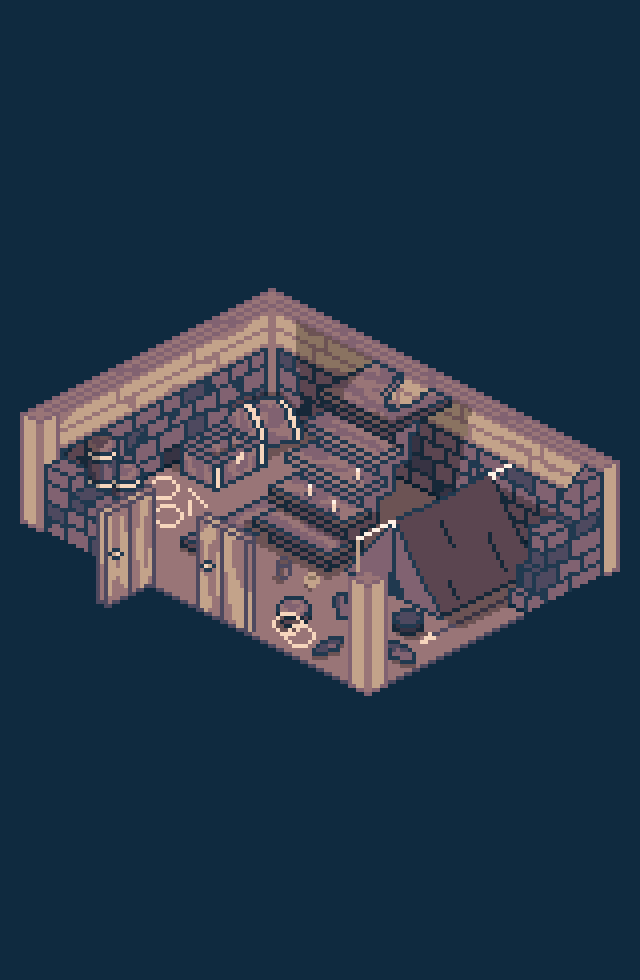 I don't have enough time to take care of all the ideas I want to pursue right now, but there's a good chance that a new version of the demo is going to be available in August, Though maybe not, maybe I should focus on developing all of the core areas that the player can visit and quests they can be a part of.
I would love to know what you think!
(Bonus devlog!)